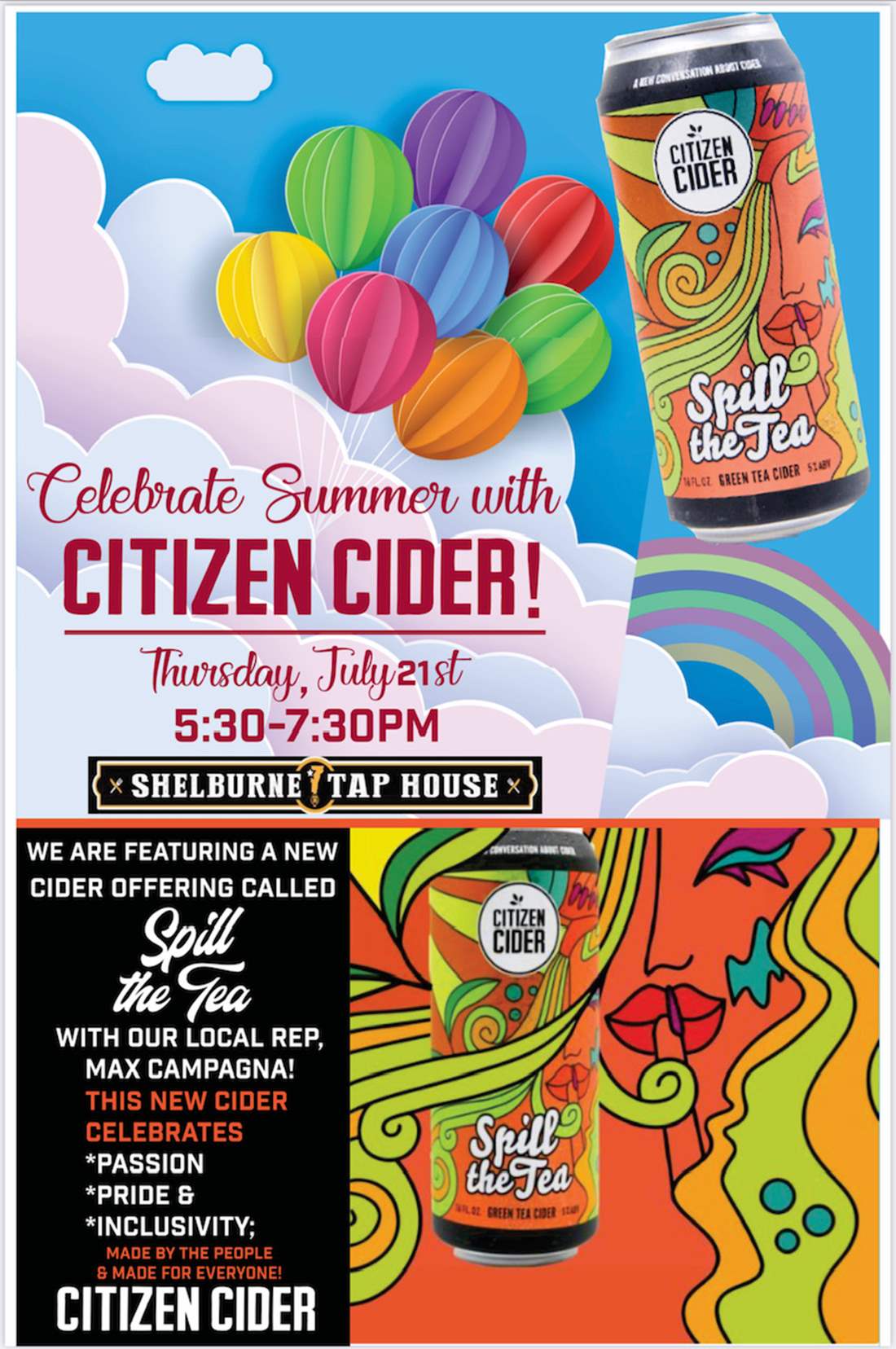 Join us Thursday July 21st to Celebrate Summer with Citizen Cider!
530-730PM
Try Citizen's new cider "Spill the Tea" and speak with Max Campagna from the Brewery!
We can't wait to see you there!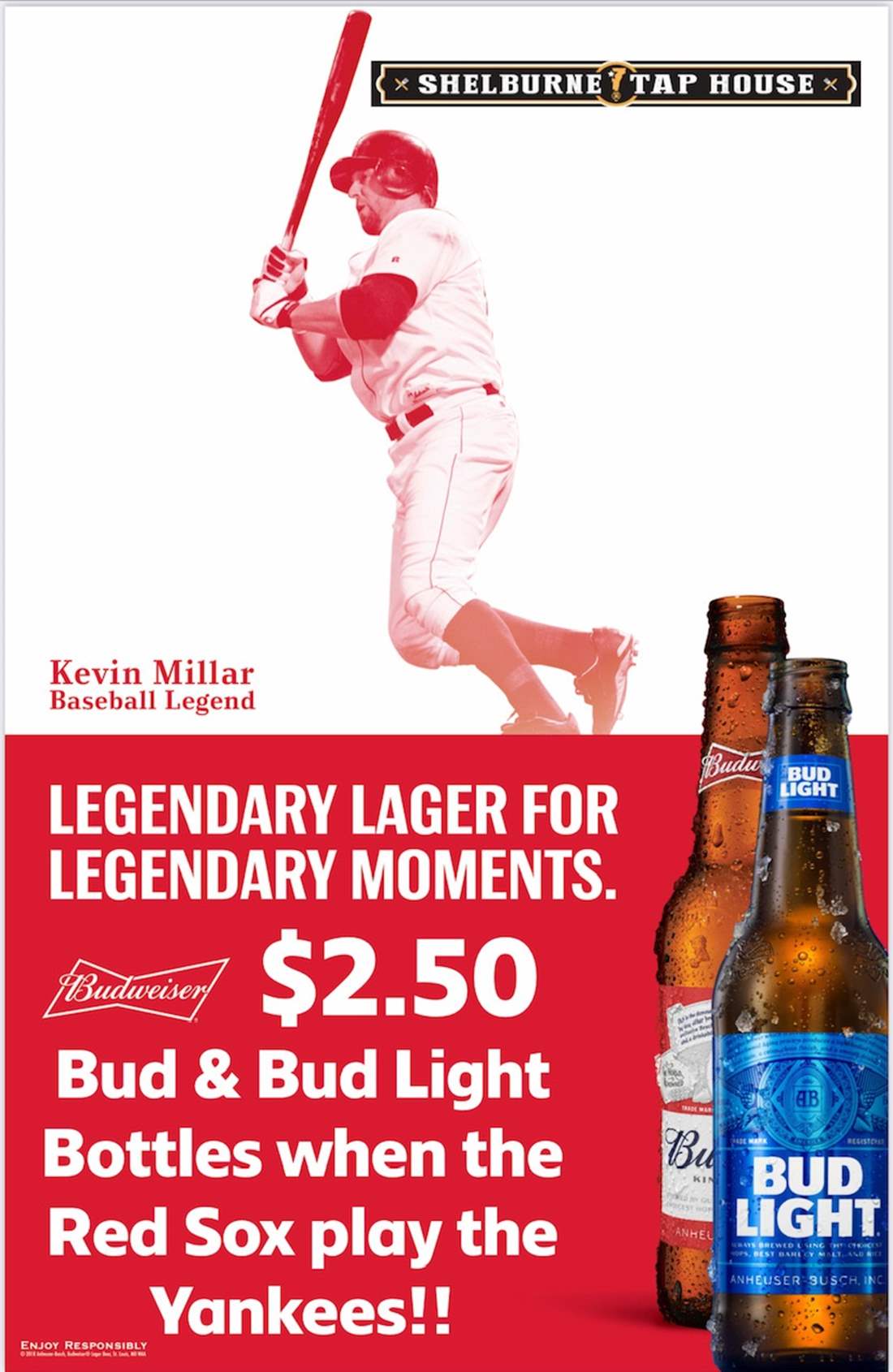 Join us for $2.50 Budweiser & Bud Light every time the Yankees play the Red Socks!
Enter to win a Solo Stove at the end of the season!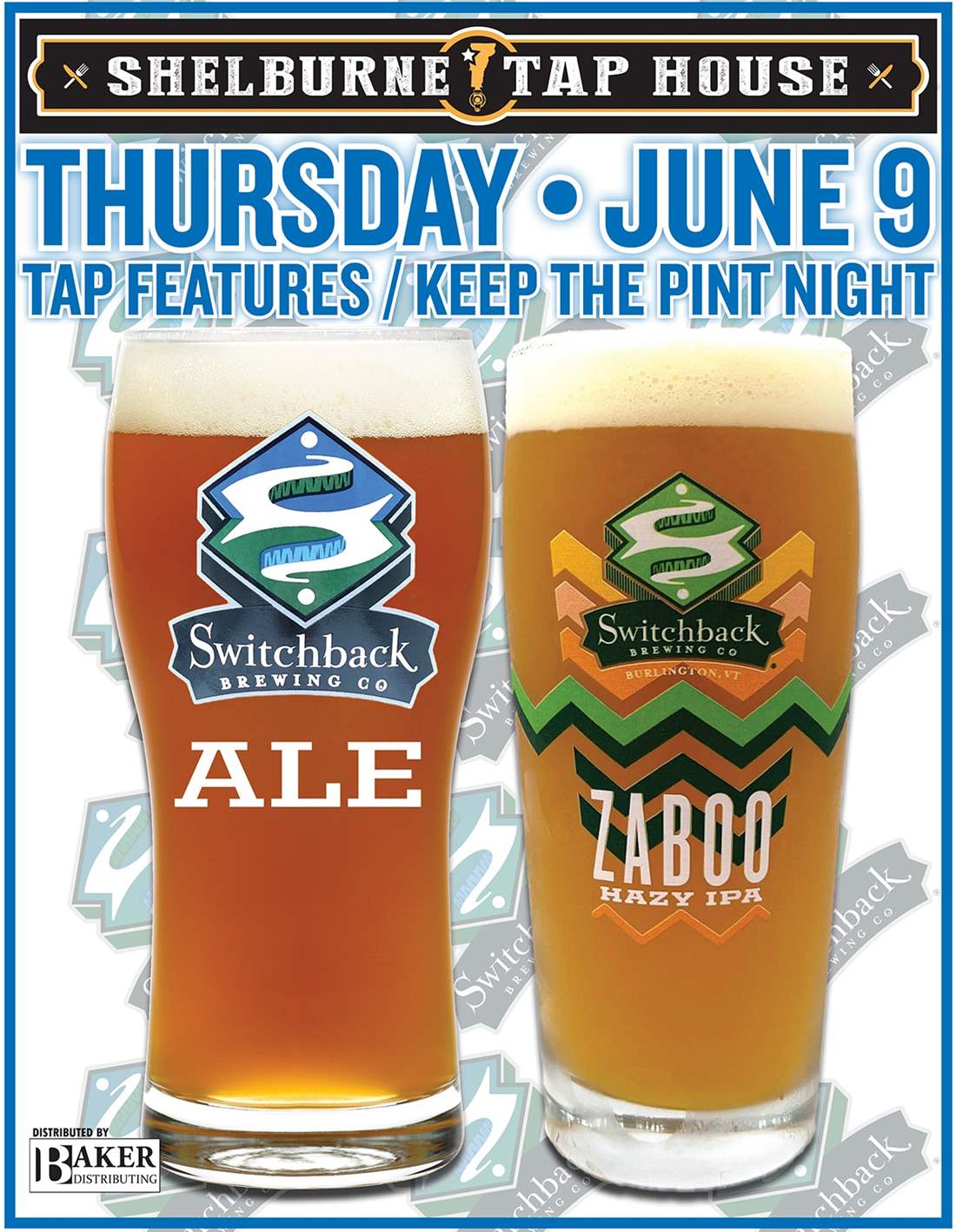 Join us Thursday, June 9th for Keep The Pint Night
with Switchback Brewery
We will be featuring Switchback's new IPA Zaboo & Switchback Ale all Day!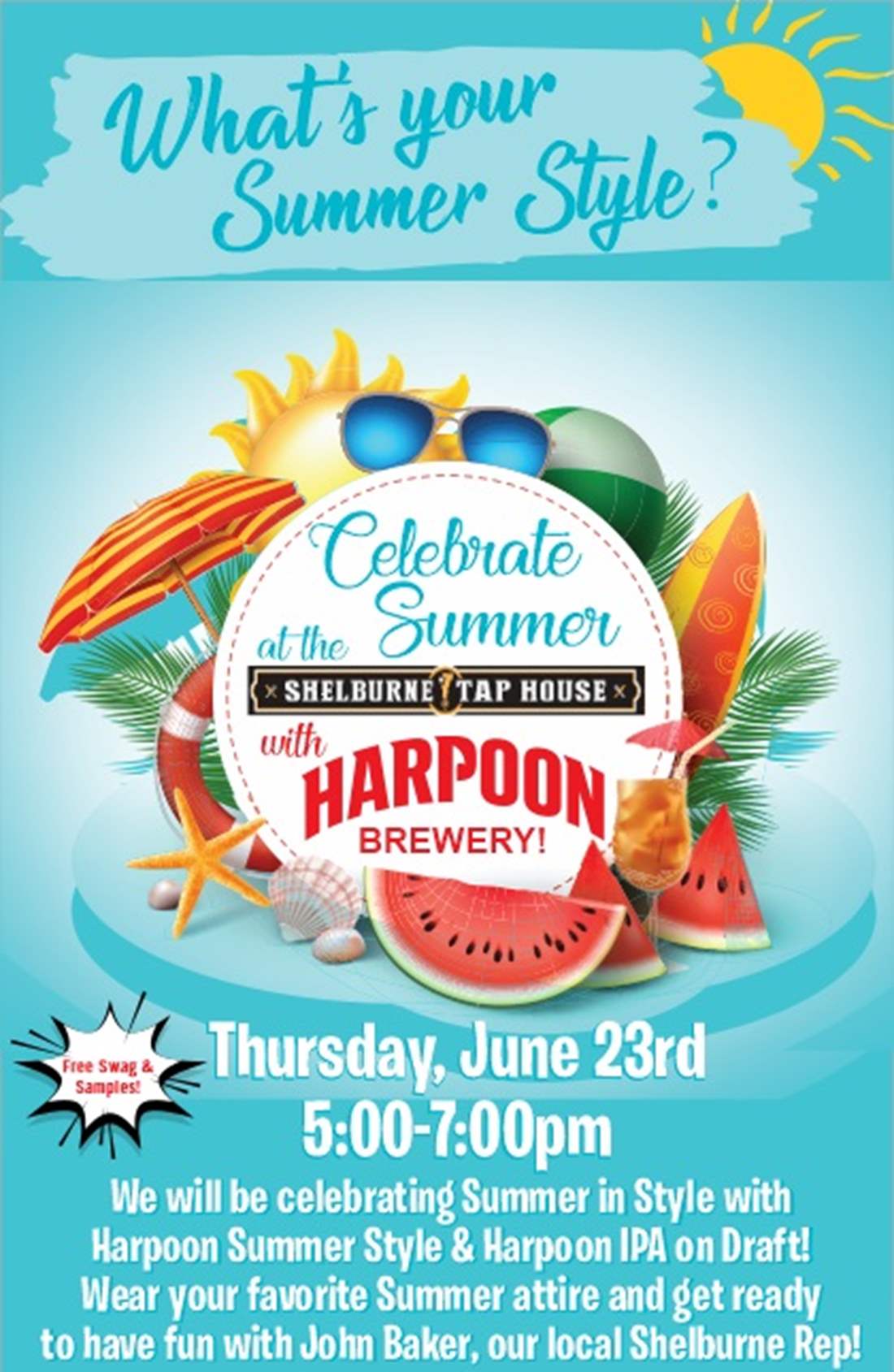 Join us Thursday, June 23rd for a Summer Celebration
with Harpoon Brewery
Celebrate your summer style. We will be featuring Harpoon Summer Style IPA. John Baker from Harpoon Brewery will be joining us and handing out free swag from 5-7pm. We hope to see you there!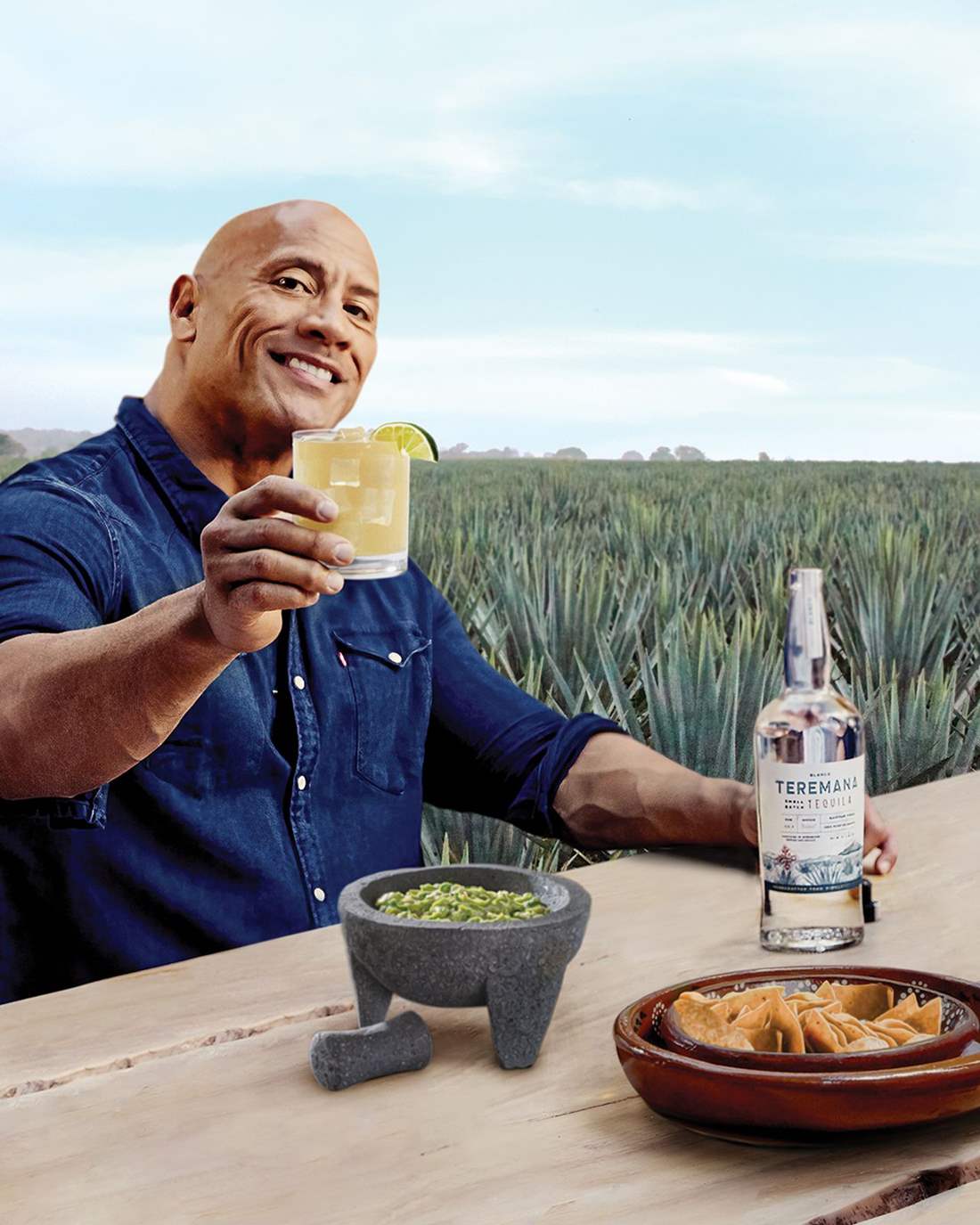 Guac on the Rock
May 1st - 8th 2022
To celebrate his birthday and Cinco De Mayo,
Dwayne Johnson & Teremana Tequila will pay
for your guacamole when you support your
local restaurant!
Purchase a Teremana cocktail with an order
of guacamole and be reimbursed up to $10 –
whether you dine in or take out.
Please see information provided at the STH for addtional guidlines. Must be 21 or older to participate.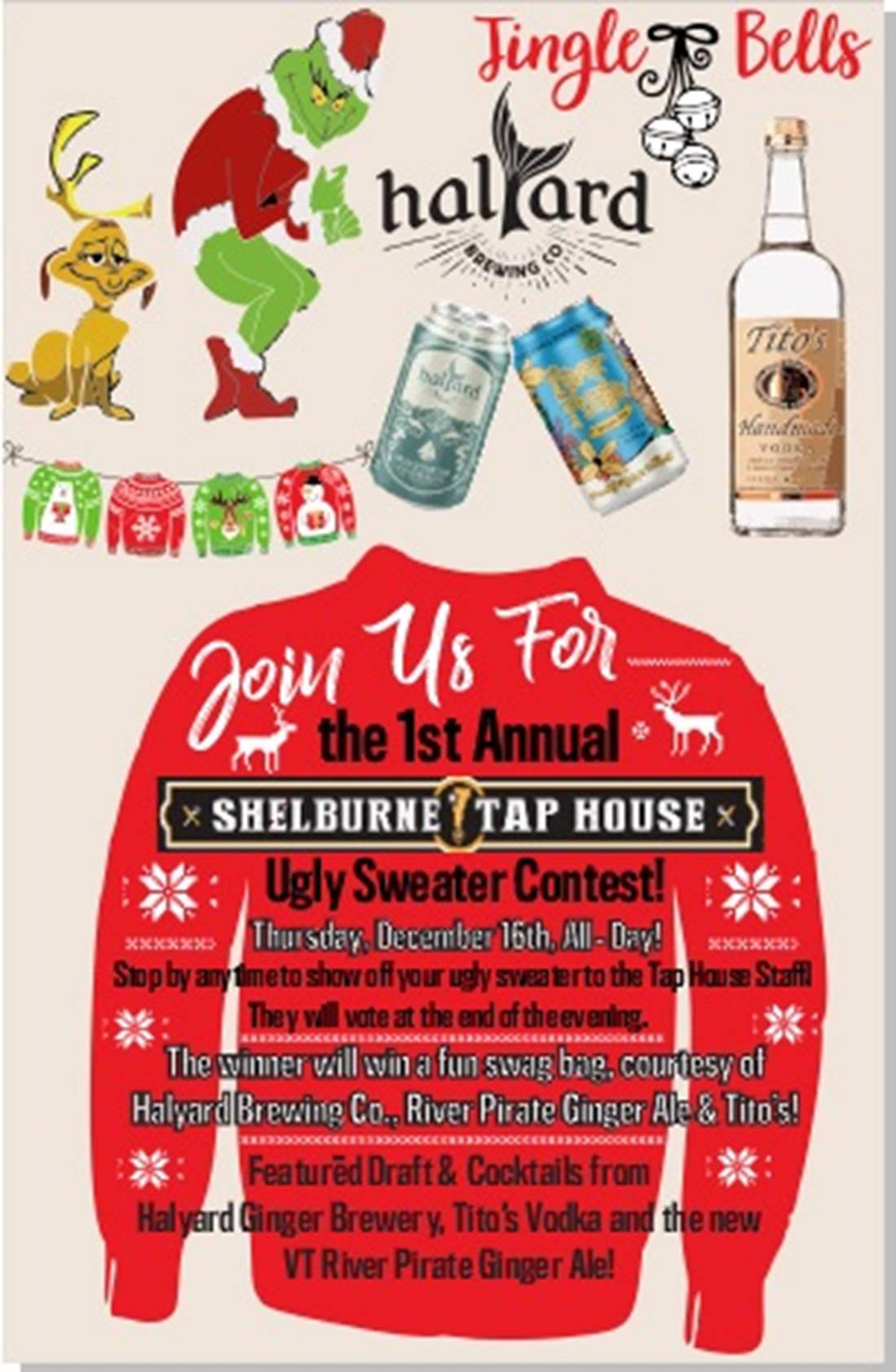 Join us for an ugly sweater contest! Thursday, December 16th All-
Day! Swing by and show us your ugly sweater holiday spirit while enjoying special cocktails from Halyard Brewing & Tito's! The person with the ugliest sweater will win a swag bag from Halyard & Tito's! We can't wait to see you there!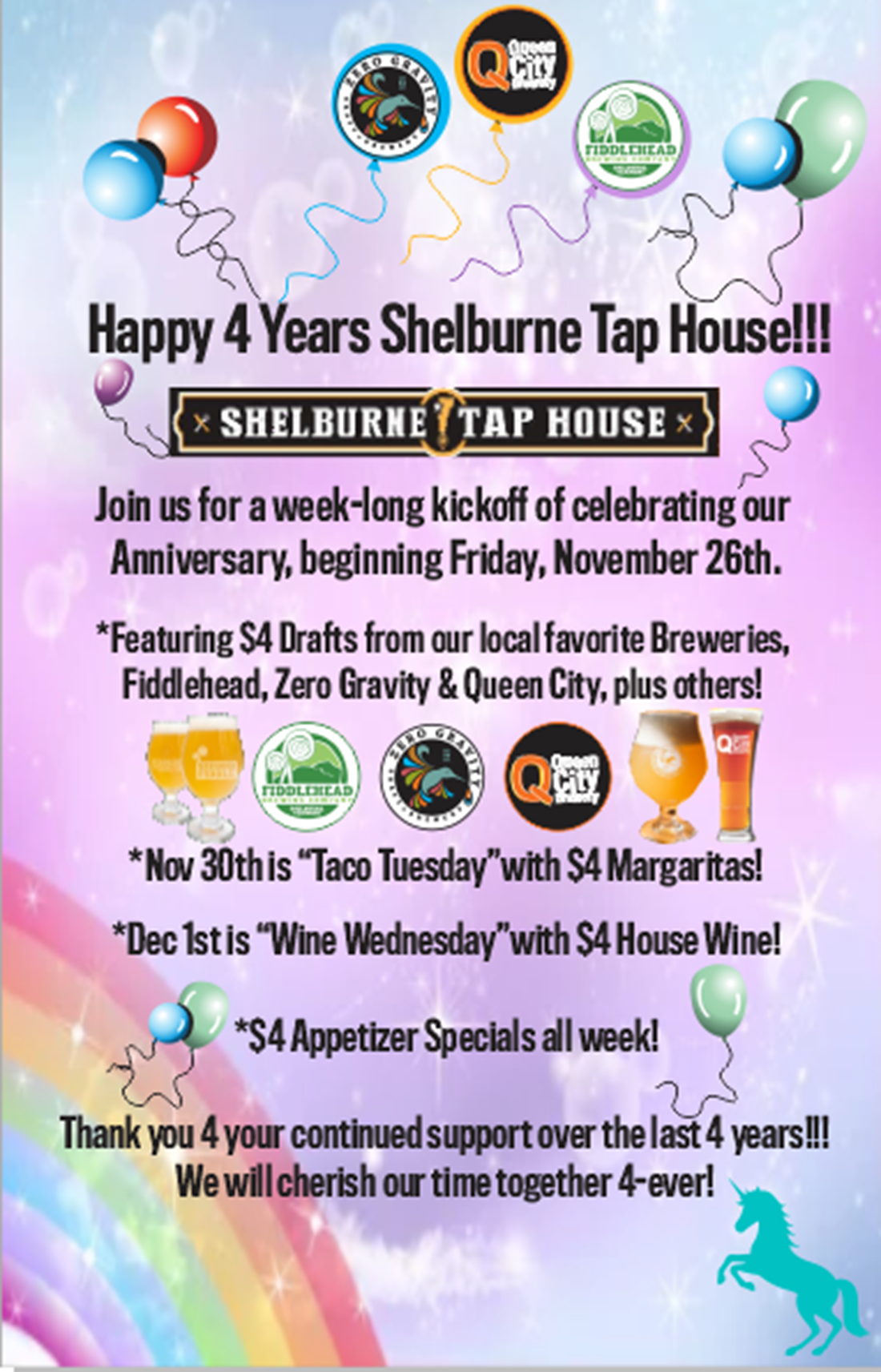 Join us to celebrate 4 years! Friday, November 26th - Friday, December 3rd! Every day we will feature a $4 app AND a $4 drink special. Thank you for 4 amazing years!!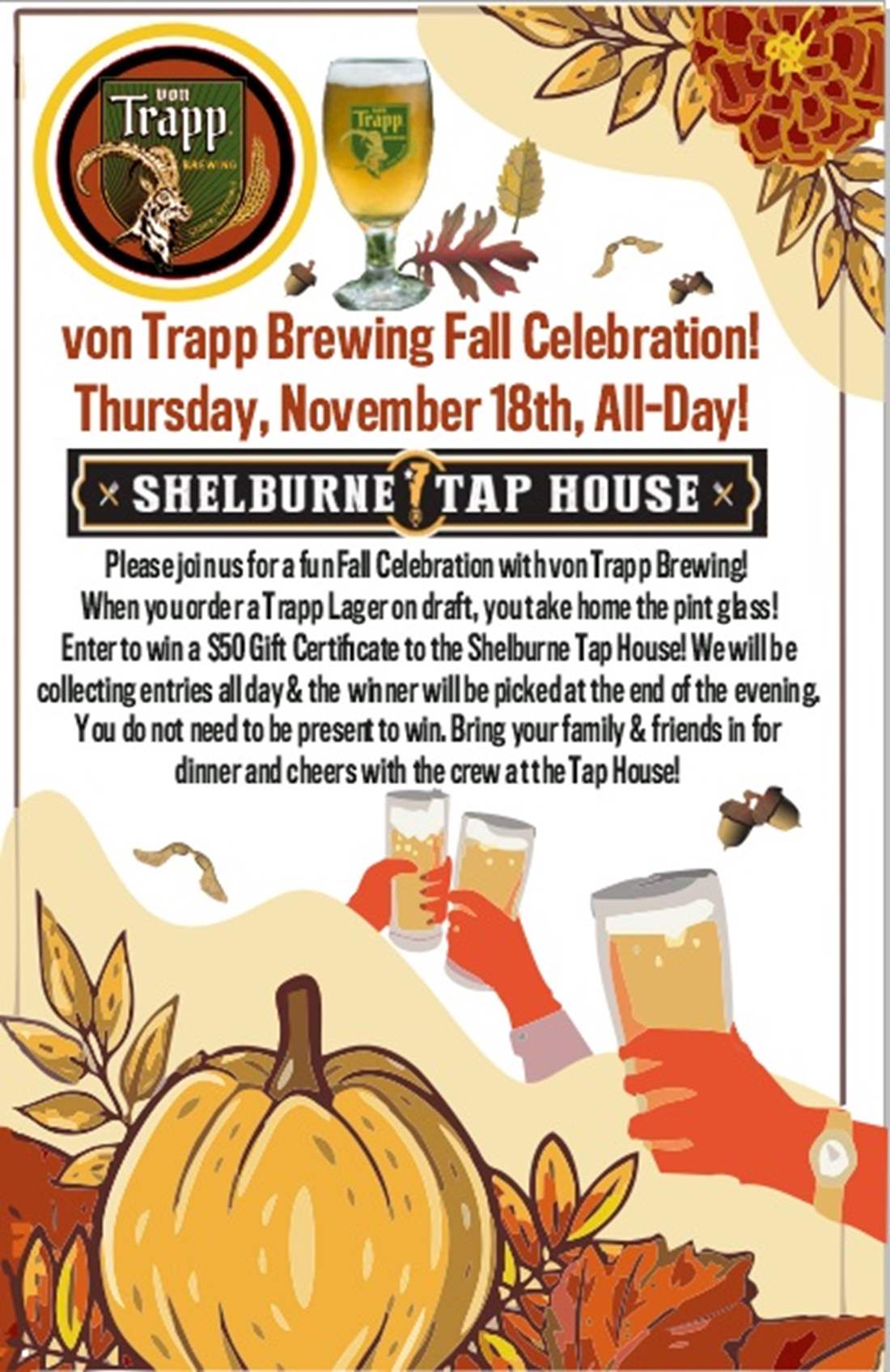 Join us for a Fall Celebration with von Trapp Brewing! All day Thursday, November 18th!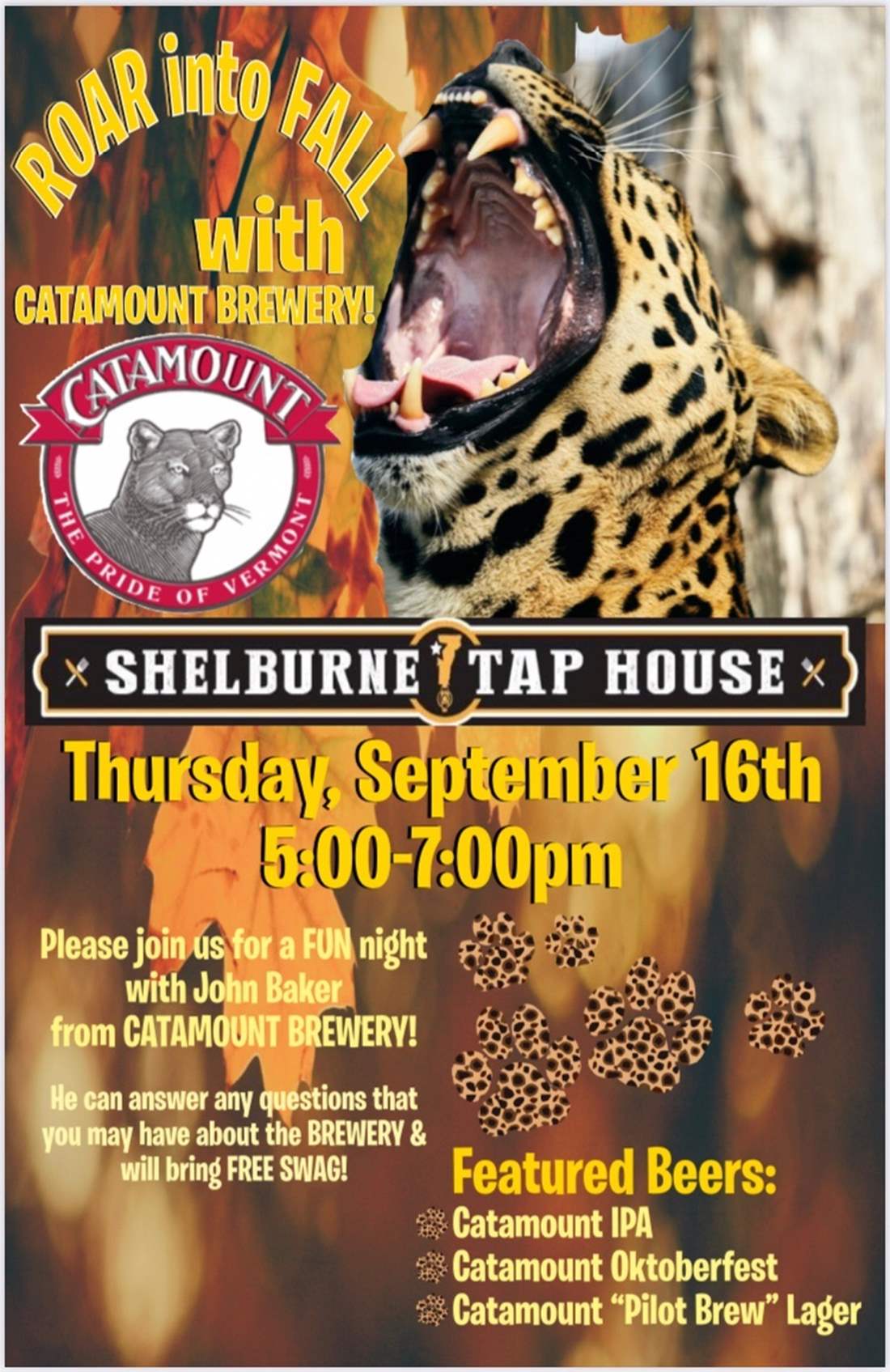 Thursday, September 16th from 5-7pm Join us for a tap takeover by Catamount! John Baker will be joining us to chat about his favorite beers. We are excited to announce that we will be featuring a never seen before "pilot brew" only available at the Shelburne Tap House!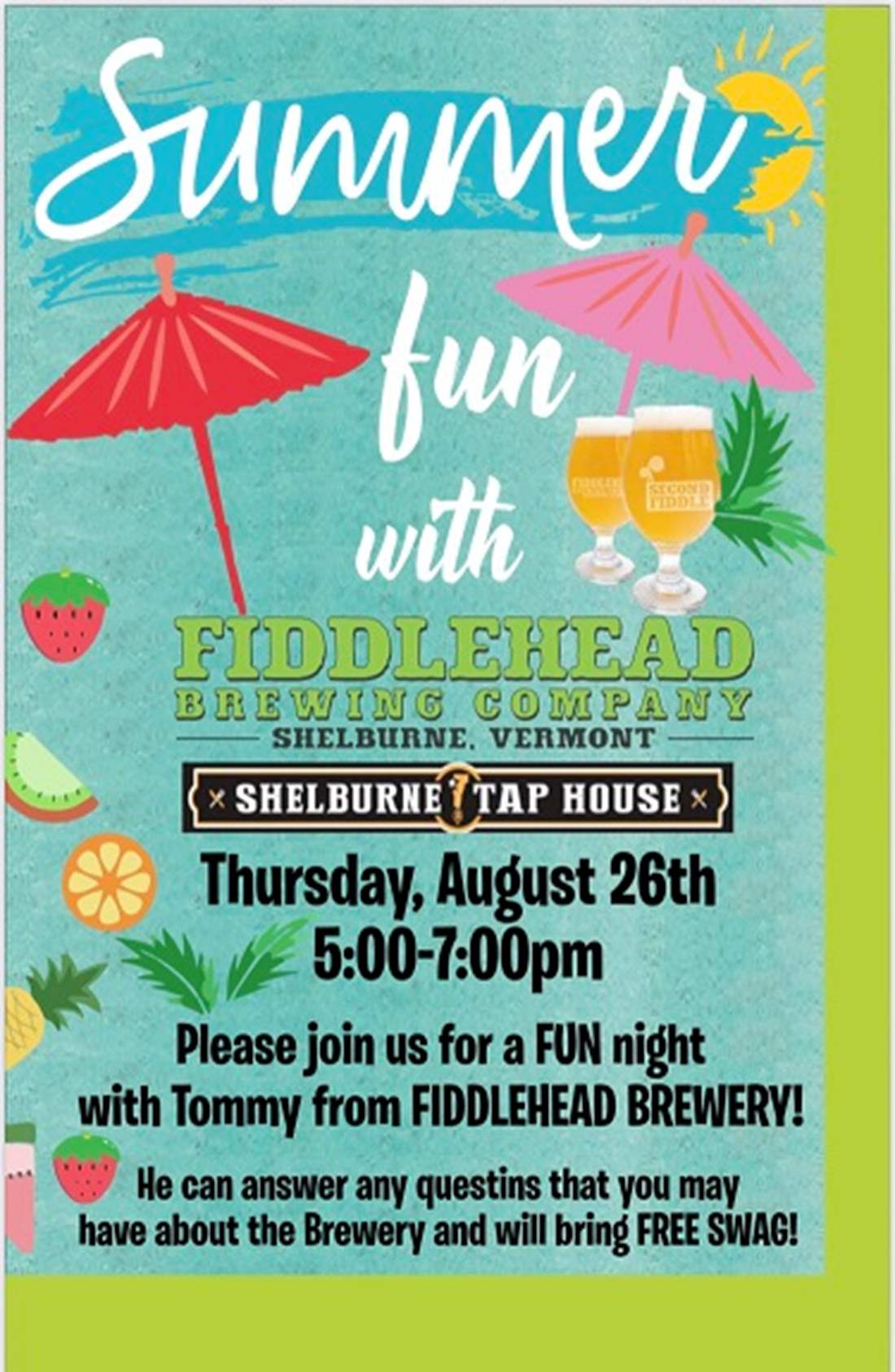 Join us Thursday, August 26th from 5-7pm for a tap takeover by Fiddlehead!
We will be featuring:
Fiddlehead IPA
Second Fiddle DIPA
Rarefied Hoppy Golden Ale
We hope to see you there!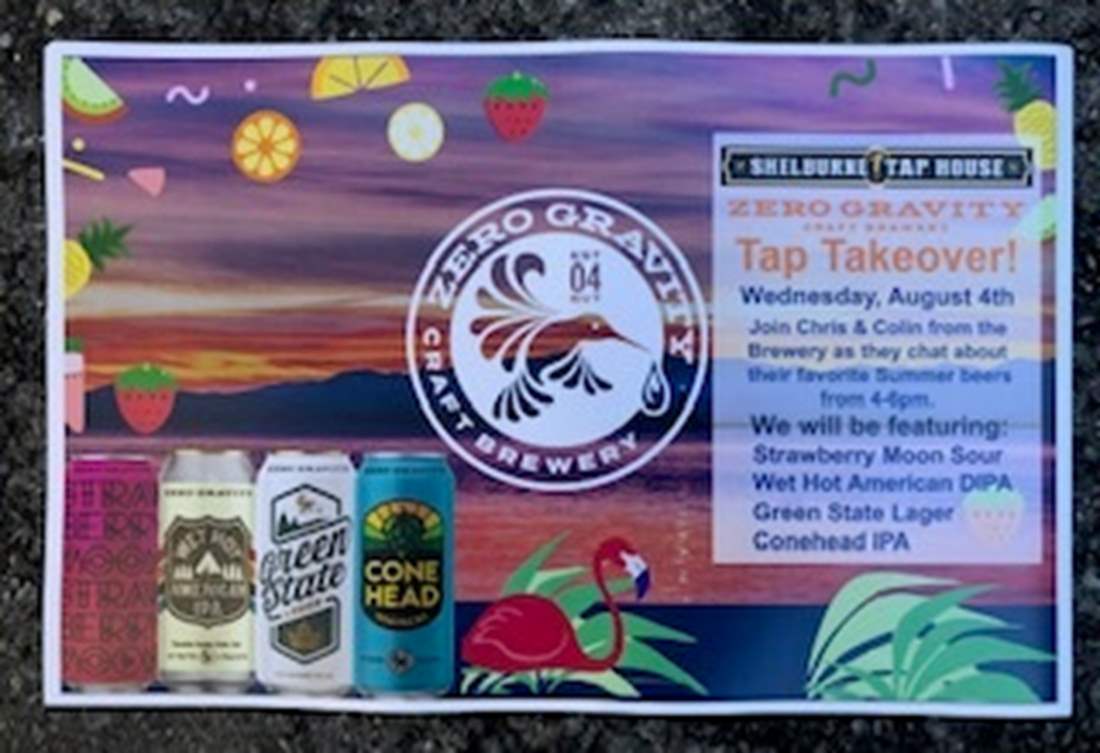 Join us Wednesday, August 4th from 4-6pm
Tap Takeover hosted by Zero Gravity! Chris & Colin from Zero Gravity will be joining us to talk about their favorite summer beers.
We will be featuring:
Strawberry Moon Sour
Wet Hot American DIPA
Green State Lager
Conehead IPA
We hope to see you there!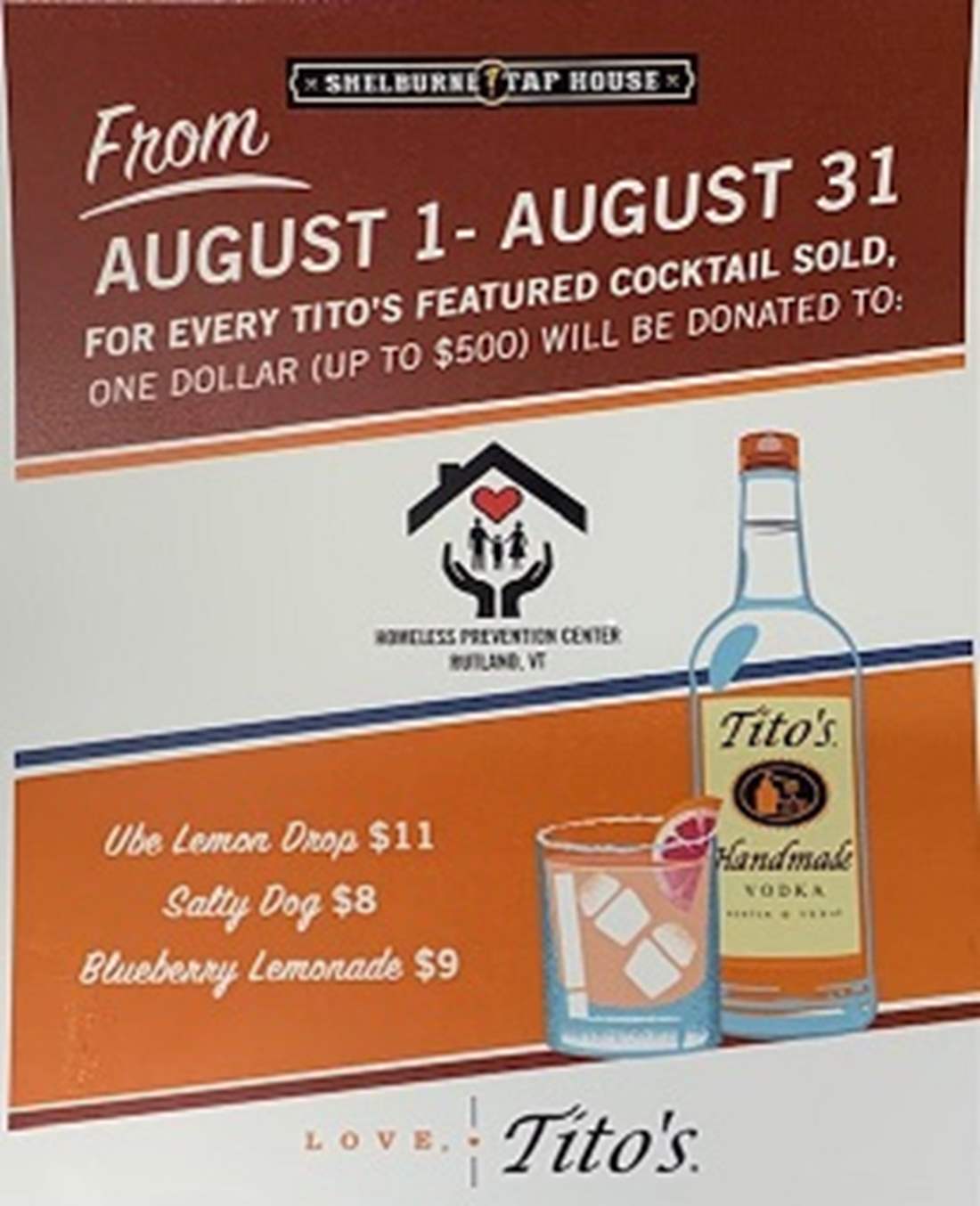 August 1st - 31st!
For every Tito's featured cocktail that is purchased $1 will be donated to the Homeless prevention Center in Rutland. Featured cocktails include...
Ube Lemon Drop
Salty Dog
Fresh local Spiked Blueberry Lemonade
We hope that you will help us support this cause while enjoying some delicious cocktails...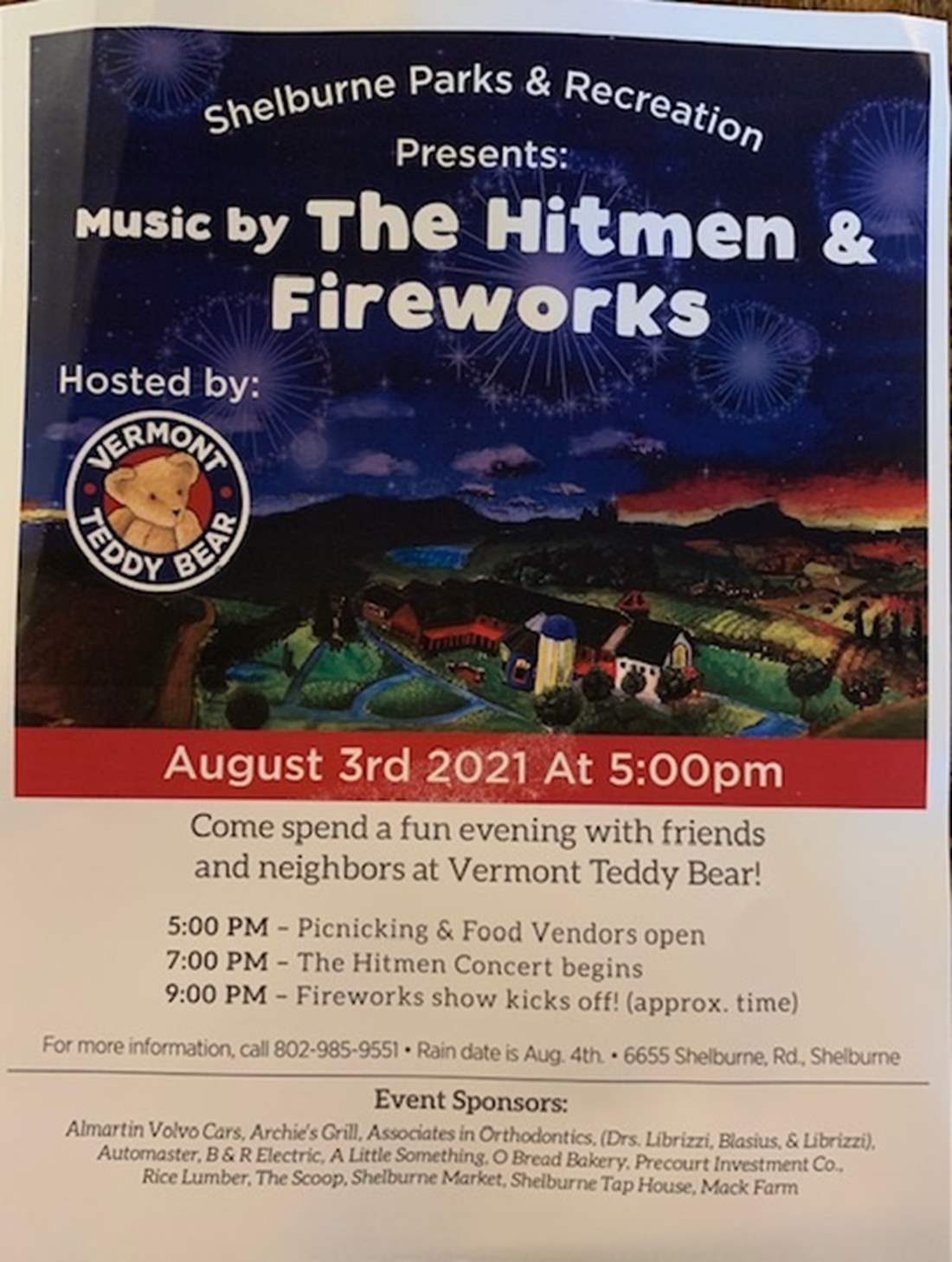 Sponserd by the Shelburne Tap House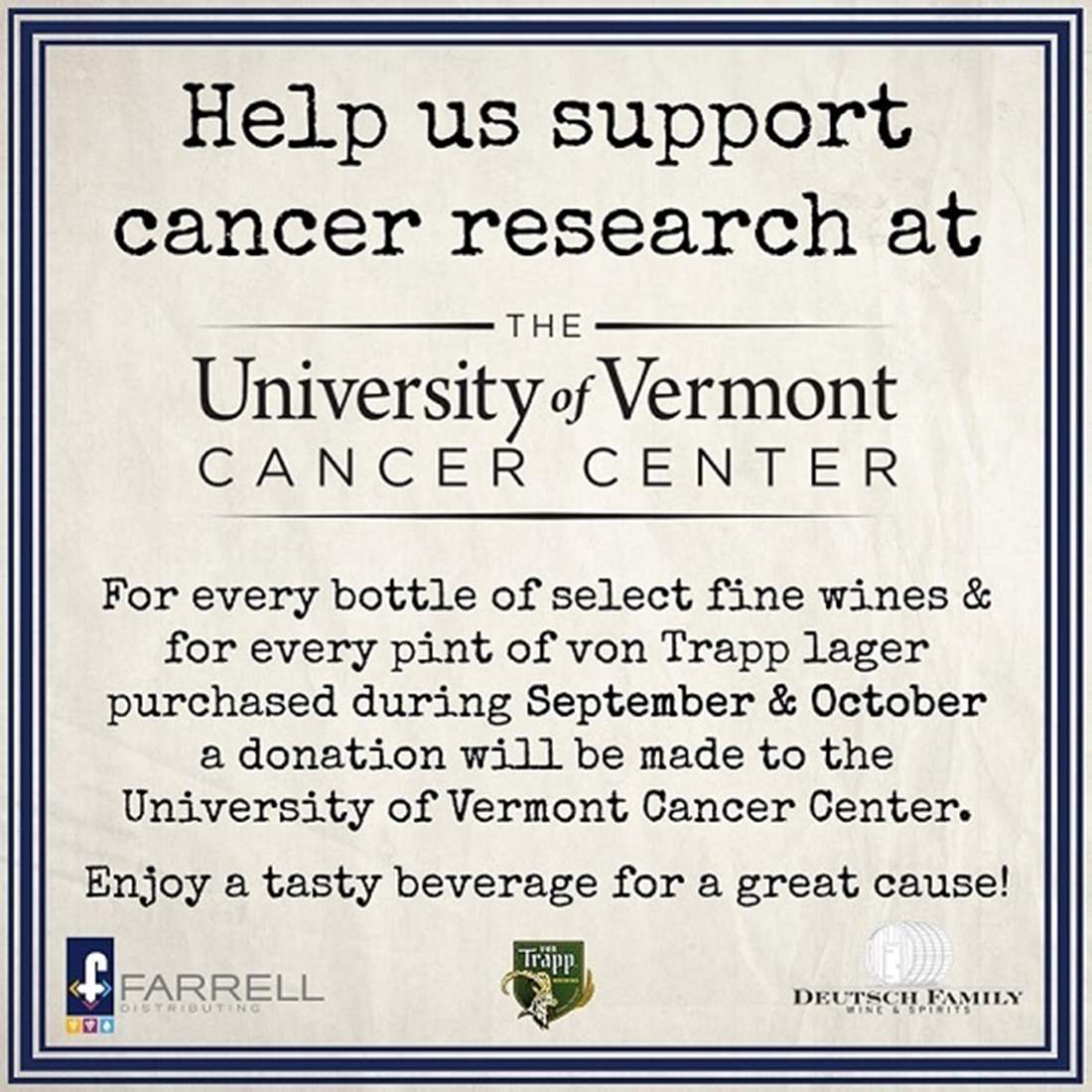 Help us Support a Good Cause!
September- October 2020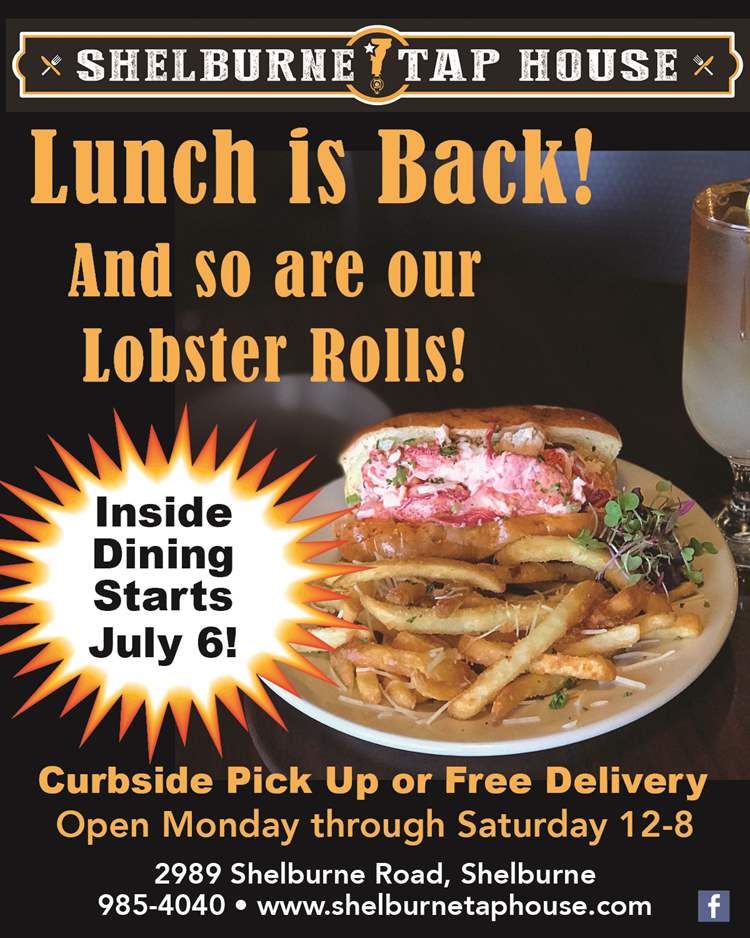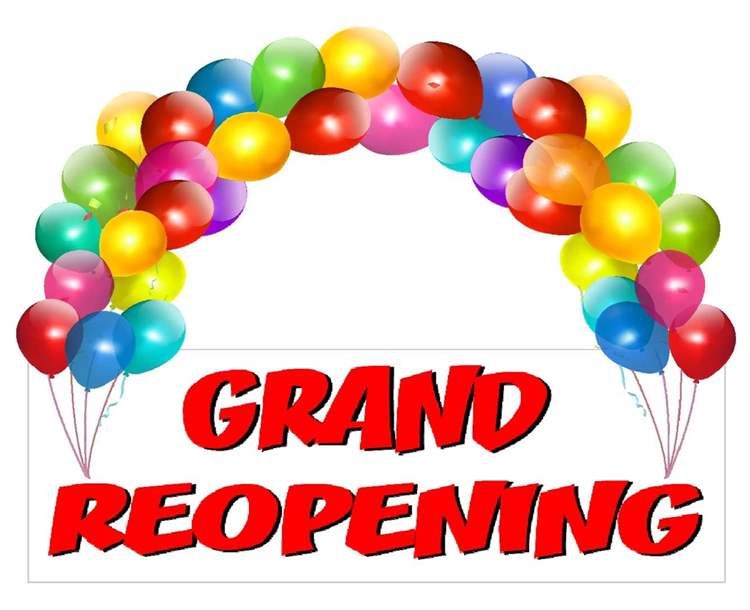 Please join us as we RE-OPEN our doors Monday, July 6th 2020!
Reservations or call ahead seating will be required.
Masks will be required to enter and must be worn when not at your table.
Limited seating, so please plan ahead!
We miss you and look forward to serving you again!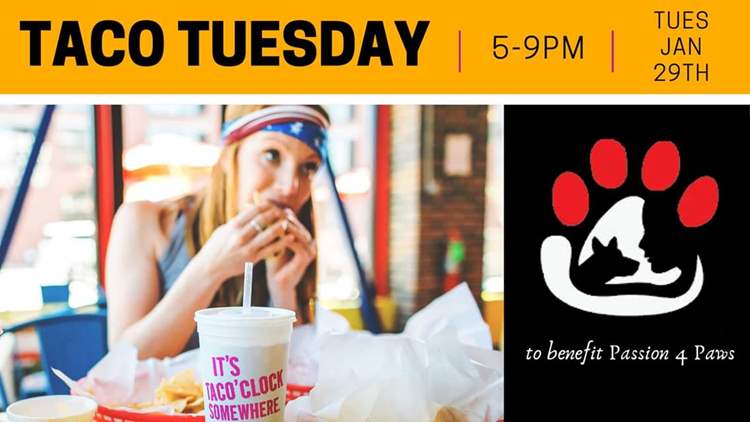 Join us on Tuesday, January 29th 2019 as we dine on taco's and raise money for pup's! 15% of proceeds will go to Passion 4 Paw's - local dog rescue group!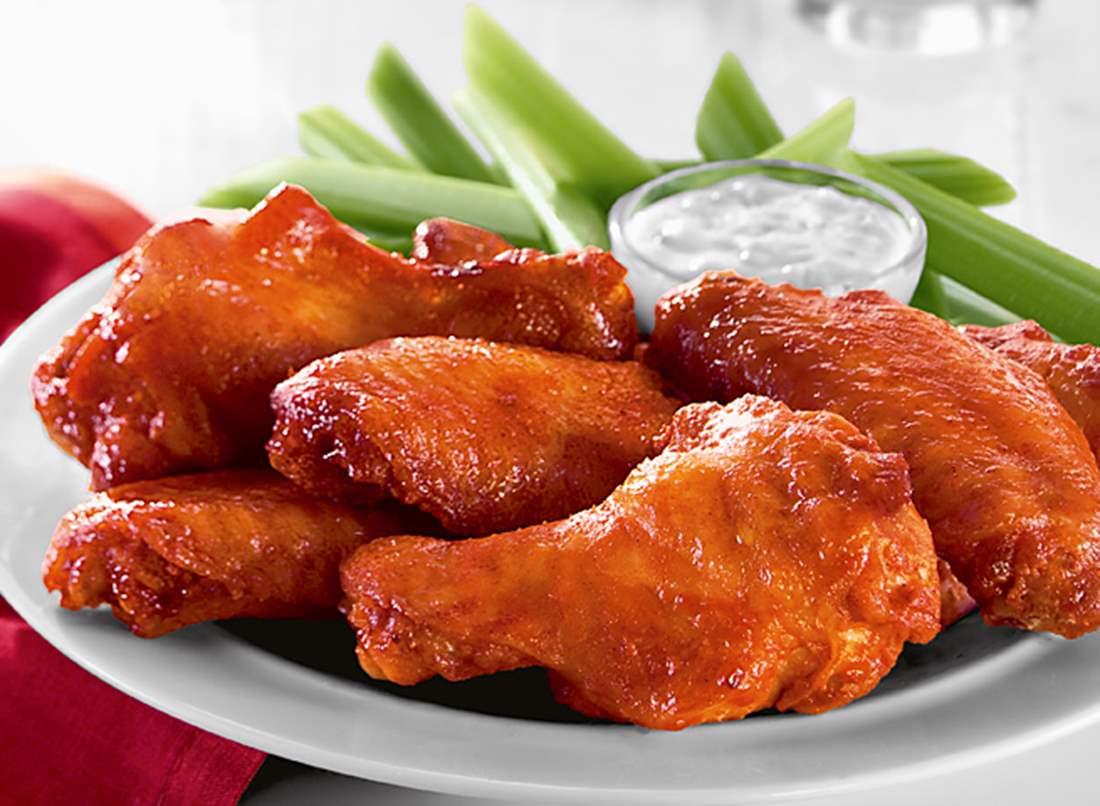 February 25th through March 31st, 2019. 99.9 the BUZZ will be searching for the best chicken wings in the area! Join us for March Wing Madness and cast your vote for your favorite wings at the Tap House!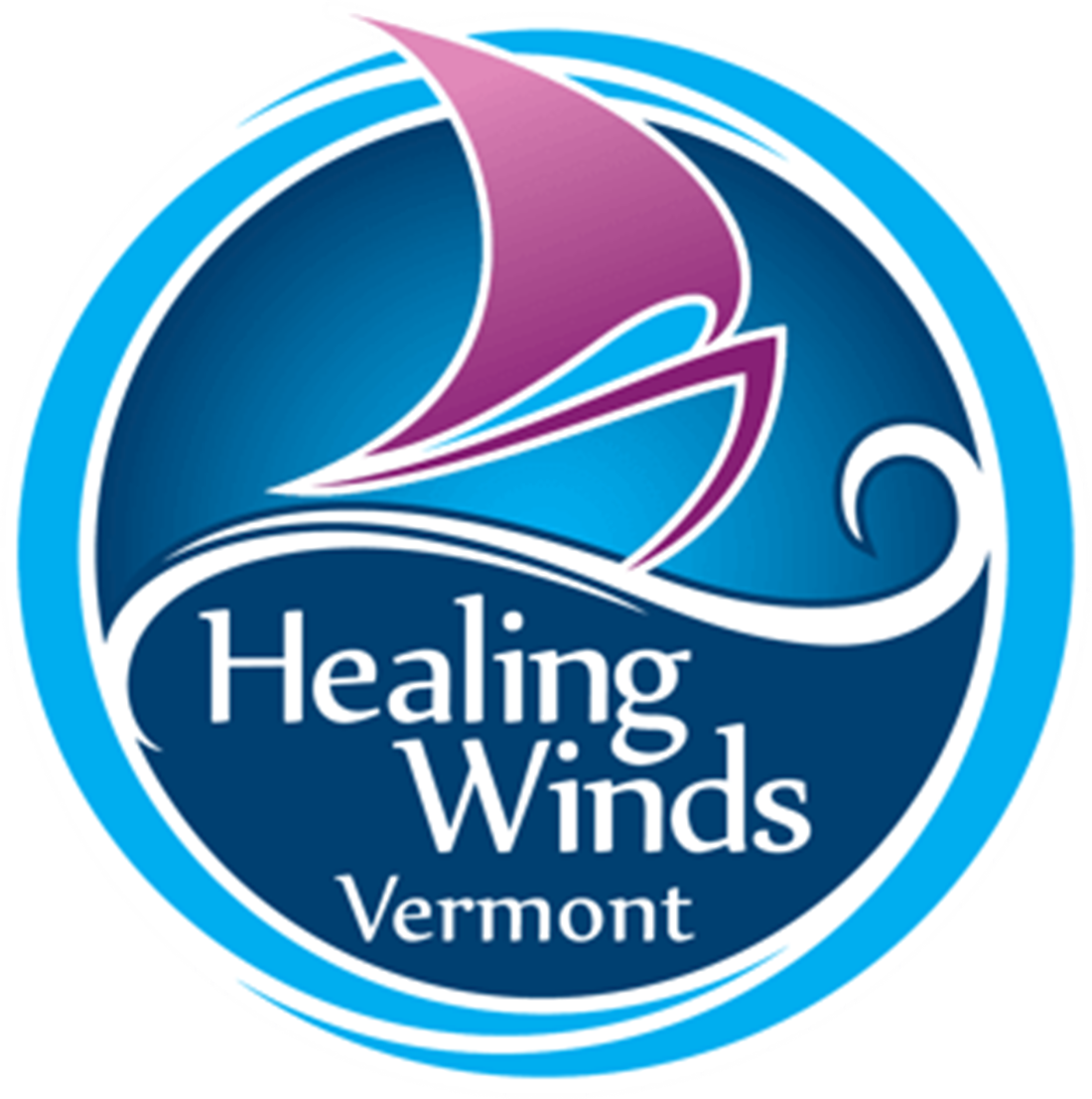 April 11th 2019 we will be inviting Halyard Ginger Beer and Stoli Vodka to help us raise money for Healing Winds Vermont in their pursuit of providing theraputic relief through sailing for individuals living with cancer and their families. The Shelburne Tap House will be donating 15% of proceeds from the evening to this incredible organization, and we hope you can join us in support!